Our next stop in Japan was fueled by a childhood dream of Thomas's. Growing up he had a poster hanging in his room Japansese Snow Monkey's and always wanted to see them in person. Once we found out that could be found in an Onsen outside of Nagano we jumped on the bullet train and headed to make that dream a reality.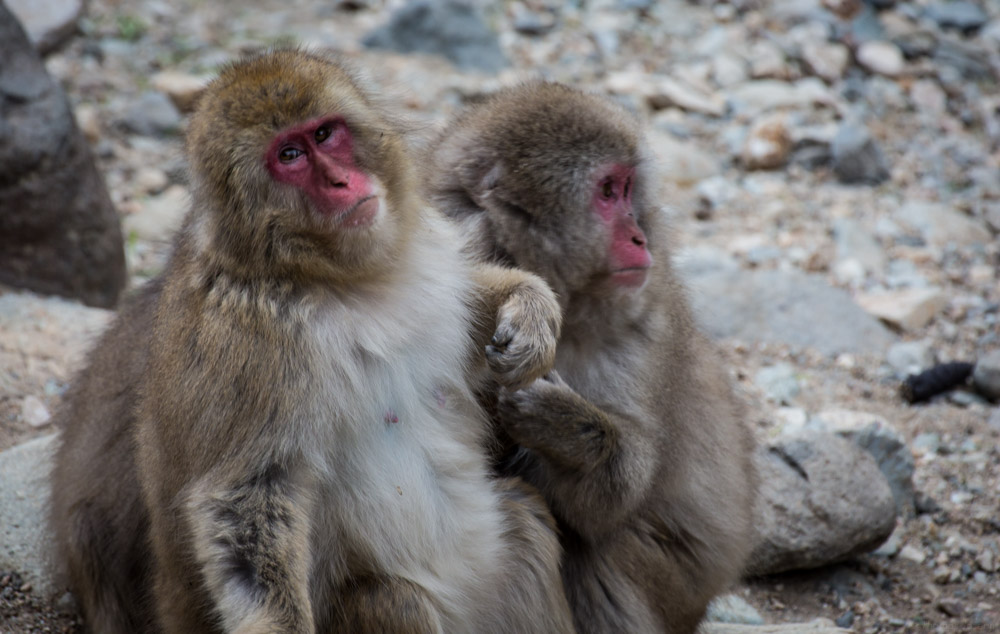 Shibuya Crossing the one you always see in stock shots showing "busy people"
Between buildings near Shibuya, the trendy part of town.
Just another Japanese pop band doing a guest appearance for a radio show or so we assume.
Wandered down to Golden Gai district where they have alley's lined with bars no bigger than your bathroom and found a bar that charged more for a cover than Bubinga's. On the plus side where we actually ended up our new buddy the owner/bartender happen to have a plush denim Reno/Tahoe shirt on and went to school in southern Utah.
The East Gardens at the Imperial Palace. You won't see any photo's of the Imperial Palace because for some reason they don't let people lay eyes on it but once a year.
The scene as the Tsukiji Fish Market winds down.
And of course we couldn't leave out the once great Tokyo Tower, although it paled in comparison to the Skytree.
The perfect last meal in Tokyo on a small side street in Shibuya called Kaikaya by the Sea. Had tuna spare ribs that were amazing that came from the jaw of the fish.